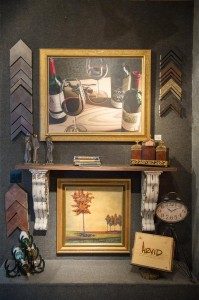 CV Art and Frame is your Fine Art Gallery and your single resource for all styles of art and picture framing. We provide you with the best available products within your budget, perfect design options and top quality craftsmanship by Certified Picture Framers. If you want to buy art or have your picture framed, you have come to the right online art gallery and we welcome you to visit us in person in Zionsville, Indiana. We are located in the greater Indianapolis area, bordering Northwest Indianapolis, Carmel to the East, Westfield to the Northeast, Brownsburg to the Southwest, Lebanon to the Northwest and Whitestown to the North.
Art genres incorporating original, traditional, contemporary, impressionist, abstract and photographic styles can all be found within our art gallery offerings, including custom commissions. We feature revolving original exhibitions by local, national and international artists while finding the specific art that you are seeking in all the various forms. In addition to original paintings, you will find art prints, sculpture, etchings, serigraphs and lithographs. Find products within your budget, perfect design options and top quality craftsmanship by Professional Picture Framers Association (PPFA). Certified Picture Framers (CPF). Our adjoining Thomas Kinkade Zionsville Gallery features one of the best selections by one of America's most collected artists.
Displaying one of the most varied selections of custom picture frame options, we offer museum quality, hand-finished gold-leaf mouldings; exquisitely stitched, leather covered, heirloom frames; sleek, contemporary acrylic, no-seam frames in addition to basic black and everything in between. You will receive exceptional design and meticulous workmanship in your custom framing from the full service gallery which offers customized shadow boxes, museum quality preservation as well as on-your-site installation.
The friendly, professional staff will assist you with on-site consultations for your home and office; locate and frame the ideal artwork; and provide complete installation upon request.