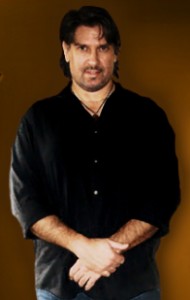 Meet the Artist: Robert Finale
Saturday, October 23rd from 1 pm to 5 pm
Join us to welcome Robert Finale in person and enjoy a lovely collection of original work as well as limited edition prints on canvas. You may want to begin your search for your favorite artwork TODAY so we can be sure to have your special choice in the gallery for Robert's arrival. Robert Finale will sit with you and your newly purchased artwork and create a customized original sketch, just for you while sharing his inspiration for your selected painting.
Check out the full collection HERE.
This event has become a special treat for our art collectors who are frequently reminded of the special places they have traveled, or someday plan to visit. Take a European journey with us through the eyes of Robert Finale in his beautiful, luminous paintings. Enjoy the spectacular scenes of the Amalfi coast along with other popular destinations. No passport required.
A personal meeting with this self-taught artist and his lovely wife, Susie Finale is always a wonderful experience!