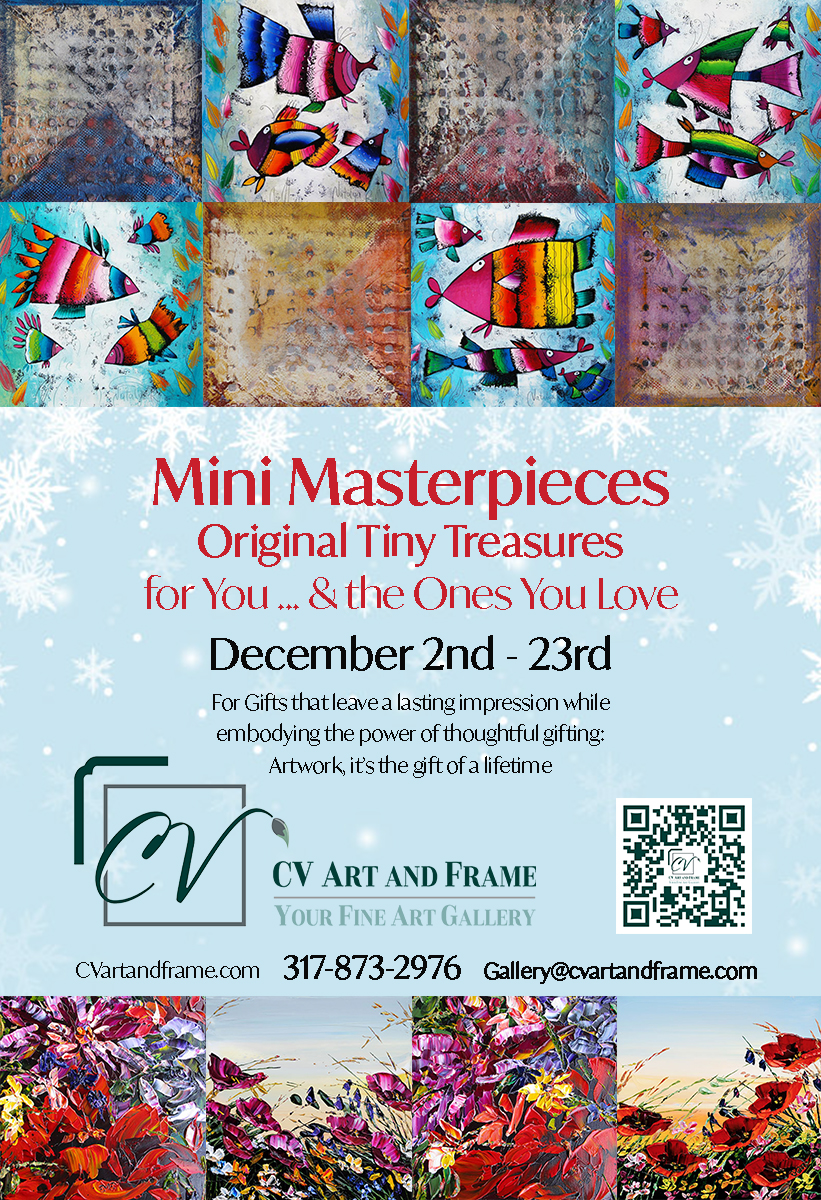 Miniature Masterpieces: Original Tiny Treasures for You … and the Ones You Love
Just in time for the holidays, this collection of small treasures is more than art, it's your opportunity to give the unique gift of beauty designed to last a lifetime.
Encompassing artwork by more than ten artists with a wide array of styles, you will find the perfect tiny treasure to resonate with your loved ones' personality and interests. Abstracts, Representational, Realism, Impressionism and Architectural are just a few of the genres that are featured in this carefully curated collection of small artworks.
Prepared to be enchanted by these inspired, small wonders created by artists from here in Indiana and around the world. These are the gifts that leave a lasting impression while embodying the power of thoughtful gifting. Artwork is the gift of a lifetime.
Miniature Masterpieces will be exhibited for most of December during Zionsville's Christmas in the Village, but you may want to stop in early for the best selection. Remember that these are one of a kind original pieces.
For a fun Ladies night on Thursday, December 14th we will be hosting a massage therapist who will be on hand to give complementary mini-massages to go along with our miniature art!