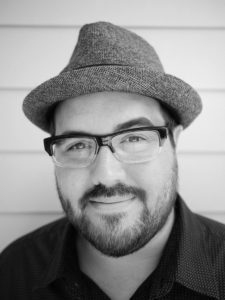 Tim Rogerson Biography
Tim Rogerson was born in Kissimmee, Florida where he was immersed in the Disney culture His father, who at the time, was employed by Walt Disney World as Show Director in charge of managing and maintaining all of the performances in the park, made every day a magical adventure for the future artist.
Due to health concerns, his family moved to North Carolina when he was only four. Growing up in the small country town of Elizabeth City, NC, where there wasn't much to do, Rogerson was compelled to apply the pictures and images in his head to paper and canvas.
Rogerson's childhood dream was to be an artist and to return back to the magical kingdom from which he came. Fulfilling his dream of returning to Florida, Rogerson was accepted into the prestigious Ringling School of Art and Design in Sarasota. "I was a very traditional art student and explored all works; from the old renaissance masters to modern abstract artists," says the artist. "My earliest influences include Degas, Picasso, and Matisse…their work allowed me to push my color, brush work, and eventually discover my own unique interpretation of life."
While studying at Ringling School of Art and Design, Rogerson gained a reputation as an upcoming artist and influence in his own right, His unique style was recognized at the Best of Ringling exhibitions in 2003 and 2004. One of his most recognized works was an emotionally powerful portrait of  "Mr. Lincoln."
Since graduating from Ringling School of Art & Design in 2004 with a BFA in Illustration, Mr. Rogerson has been taking the art world by storm with his whimsical characters and radiant colors. Working with Collectors Editions and Disney Fine Art, you can find Mr. Rogerson's works in galleries all over the world. "I want my paintings to celebrate life, to always stay fresh… I fear the usual routine and technique because my joy for painting comes from the challenge of creating something entirely new," says the artist whose modern cubist twist to classic Disney images and interpretations of life has won critical acclaim by the trade and his peers.
Rogerson's early success came in the form of an official title. Named an Official Artist of the 2006 U.S. Olympic Winter Team, Mr. Rogerson took the art world by surprise with his colorful and impacting work of art which raised money for the US Teams trip to Torino. "It was such an honor to represent my country and the US Olympic Team during this incredible tradition when the world can forget their differences and come together for fun and sport."
As a rising star in the art world. Tim Rogerson casts his artwork with a very evident energy and passion. Inspired by the works of Degas, Picasso, and Matisse, the North Carolina native has embarked on an artistic journey that has taken him from Degas to Disney to darling of the industry.
In 2009, Mr. Rogerson was named Official Artist for Disney's first ever D23 Expo where he created his most ambitious work to date, "In The Company of Legends," which now sits in the Disney vault as a piece of Disney history. "One of the most amazing moments in my life was seeing the giant banners of my painting hanging outside the Anaheim Convention Center, and then walk inside the D23 Expo to see 10,000 people wearing my shirt, and then walk up to an enormous mural of my painting all created out of Legos. How do you top that?"