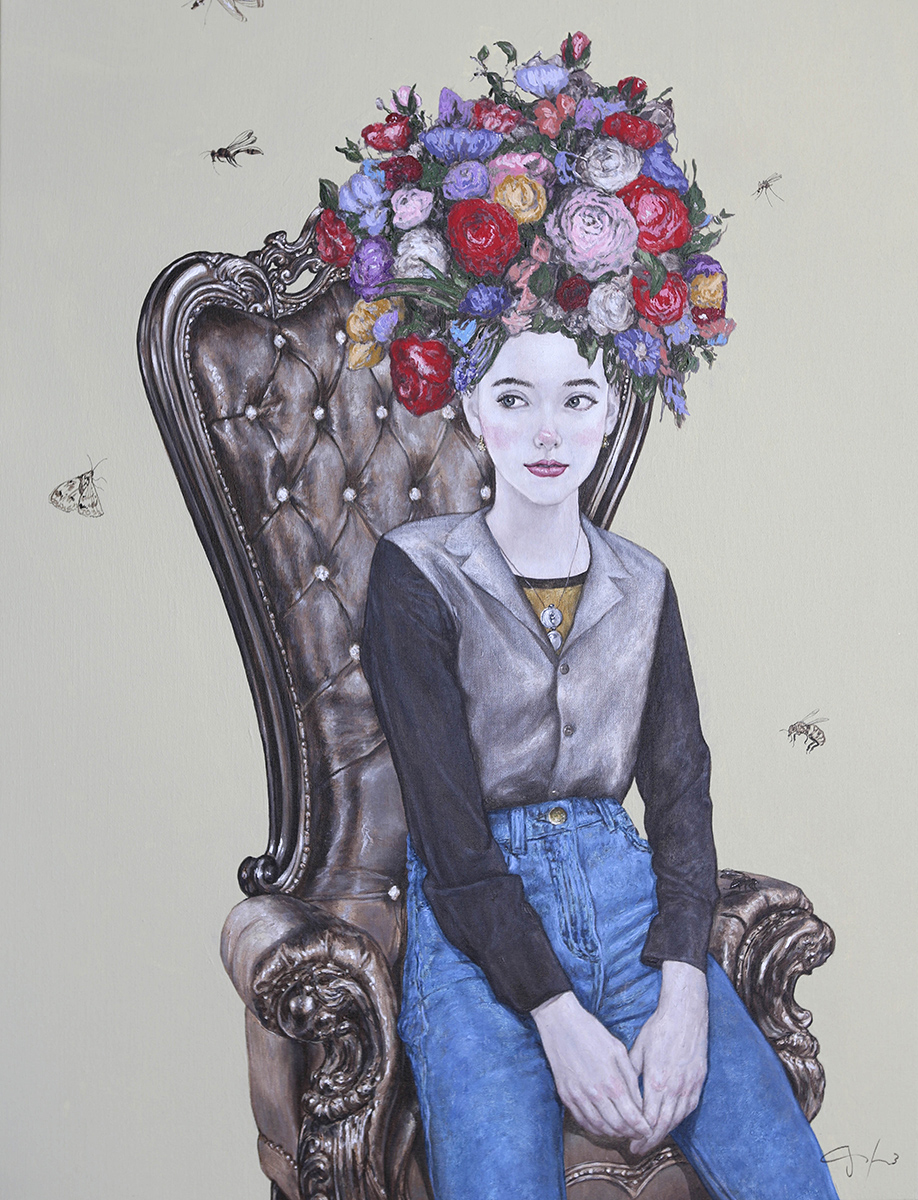 The Figurative Surrealism of Carlos Gamez de Francisco:
Saturday, May 15, 2021 through Saturday, May 29, 2021.
Meet the Artist on Opening Day: Saturday, May 15, 2021.
LIVE Painting Demonstration at 1 pm on Saturday, May 15th
Carlos will be in Attendance from Noon to 8 pm with a LIVE painting demonstration at 1 pm. RSVP appreciated by clicking here.
This special collection encompasses a variety of painting methods that Carlos has developed. He typically works in watercolors, acrylics, oils and pencil on canvas and paper. You will also see some collaborative fabric creations. His main subjects are typically females, horses and other animals along with sofas and his trademark insects.
The collection will be on Exhibit and available for acquisition through Saturday, May 29th.