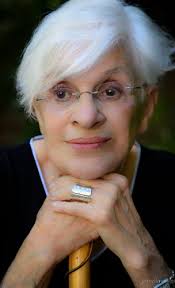 P. Buckley Moss Biography
P. Buckley Moss is one of America's most prized and internationally acclaimed living artists. An alumnus of New York's prestigious Cooper Union for the Advancement of Science and Art, she is a formally educated and accomplished artist, whose work is highly regarded by academics, museums, and collectors alike. She works abundantly in a variety of media, including oils, acrylics, watercolor, mixed media, etchings, and giclée. Pat's style has been said to be both complex and simple. Her ability to have both such an expressive, confident line and be able to work in a loose, impressionistic/expressionistic style makes her work appealing to a broad range of art world enthusiasts.
As described in his 1997 scholarly biography and retrospective catalogue about the artist entitled P. Buckley Moss: Painting the Joy of the Soul, author Peter Rippe, H.F. du Pont Winterthur Museum fellow and former director of museums in Virginia and Texas, as well as the P. Buckley Moss Museum, explains this paradoxical artistic persona produces, "a select group of amazing masterpieces that deftly combine the directness of her nearly trademarked brand of abstract expressionism with the mystical evolutions of a Medieval icon."
Over the course of her almost four decades as a successful commercial artist, P. Buckley Moss has received many honors, awards, and accolades (both for her work as an artist and for her philanthropic work), inspired by her dyslexia and use of her art to help and support children and adults who "learn differently" as she does. The following are some highlights of this recognition over the years: The late Charles Kuralt interviewed her in 1988 for his On the Road television series and dubbed her "The People's Artist". In 1997, Pat received the President's Citation from Cooper Union. This citation qualified her for inclusion in the Cooper Union Hall of Fame, created in 2009 to mark the institution's 150th Anniversary. In 1992 Pat received a Citation from First Lady Barbara Bush, recognizing her contributions to learning disabled children; and, that same year, she was featured in a PBS Documentary Split the Wind which chronicled her life and art. In 2003, Senator George Allen read Pat's biography on the Senate Floor, thereby making her history part of the Congressional Record. In 2008, The Lady Behind the Brush, WVPT-TV's documentary about Pat's life and her art was aired on public television and released as a DVD.
Patricia Buckley was born on May 20, 1933, on Staten Island, New York. She was the second of three children of an lrish/American-Sicilian marriage. In grade school, young Patricia was perceived as a poor student, a circumstance attributable to her dyslexia which, especially at that time, was not well understood as a learning difficulty or as a reading and perceptional "disorder." Nonetheless, one of her teachers determined that this little girl, who was labeled, "Not Proficient in Anything," was artistically gifted. This outside opinion helped to convince Pat's mother to enroll her daughter in an extraordinary public school for girls in downtown Manhattan, the Washington Irving High School for the Fine Arts. It was there, in what obviously was a friendly learning environment, that Pat's artistic abilities were finally encouraged and seriously nourished. With the coaching of her teachers and the unconditional support of the school's principal, Mary Meade (sister of the famous anthropologist Margaret Meade), Pat created her first art portfolio and began to thrive.
Besides her remarkable mother, she was also deeply influenced by her paternal grandfather who had great faith in her and instilled in Pat the unshakable belief that she could accomplish anything she set out to do and accomplish it well.
In 1951, Pat received a scholarship to New York's Cooper Union for the Advancement of Science and Art. She studied at this prestigious art school for four years and specialized in fine arts and graphic design. Known for its intellectual rigor, the time spent at Cooper Union encouraged Pat to seek a more personal expression of her ideas through her art. The intense study, discussions, and exchanges with professors and fellow students expanded Pat's artistic horizons and gave birth to her unique style, which is freely expressive and often rich in symbolism. During these years, philosophy, especially the teachings and writings of St. Thomas Aquinas, and her deep, personal religious faith became dominant influences in Pat's work, along with Modernism (particularly French Impressionism and German Expressionism) and academic Medievalism.
In 1964, Pat's husband's work took the family, by then five children with a sixth child on the way, to Waynesboro in the Shenandoah Valley of Virginia. It was here that she came to appreciate the quiet beauty of rural scenery and to know the picturesque and deeply religious Amish and Mennonite "plain" people. Soon she was incorporating these new elements into her art, creating an impetus that revitalized her artistic career and reignited her ambitions.
In 1967, she won her first major art show award, a one-person show at a local gallery. The show was a critical and financial success and encouraged Pat to start seriously creating and marketing her work. P. Buckley Moss' career continued to develop during the '80's and '90's, and along with it came the establishment of the gallery and P. Buckley Moss Society networks which help promote and disseminate her work nationally and internationally. Pat's dyslexia and her high level of determination and success puts her in the same company with other highly notable people and role models, such as the actor/producer Henry Winkler, the Olympic swimmer Greg Louganis, the late Governor Nelson Rockefeller, actor Tom Cruise, singer/actress Cher, and basketball great Magic Johnson. Like many with a learning disability, Pat is highly perceptive and sensitive and has an uncanny ability to communicate deeply with people through her art.
Having achieved both critical and popular success at this stage in her career, Pat began to closely integrate her philanthropic focus on learning disabled children and adults into her work. She become a role model for the learning impaired and was frequently asked to speak to special education classes in schools around the country, relating her experiences and inspiring others to overcome their difficulties and develop their personal talents to their highest potential. Pat began to donate original works and prints to various children's charities and other organizations whose mission mirrored her own passionate interest in this area. These donations and collaborations have raised millions of dollars for many of these charities. In 1987, a group of dedicated collectors of Pat's work established the P. Buckley Moss Society to assist the artist and her family in all of their philanthropic endeavors.