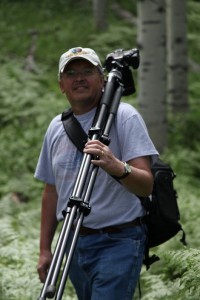 Terry Gentry Biography
Terry has enjoyed photography for many years and decided to make it a primary focus after retiring early in 2009 from a career in Finance and Banking. Today they reside in Carmel, Indiana.
Terry's vision is to create images that depict the most beautiful and breathtaking aspects of our great Nation. His inspiration comes from our National Parks and outdoor life in general. He utilizes state of the art digital equipment as well as one of the best printers in the United States. All of Terry's images are signed, numbered and come with a certificate of authenticity.
The images are printed on Fuji Crystal Archive paper which has the longest life of any photographic material available today. The images are then mounted on Acrylite OP3 museum grade acrylic. This museum grade acrylic filters 98% of damaging UV rays. The images are produced via LightJet which uses laser light to create the images. The images can be purchased either with standard frames, custom box frame suspension or with no frame.