Live Painting Saturday, November 19th at 6 pm with Carlos Gamez de Francisco
You won't want to miss this wonderful immersion into art. Join us to welcome Carlos Gamez de Francisco this Saturday and enjoy his live performance, creating a wonderful new painting as we watch and wonder.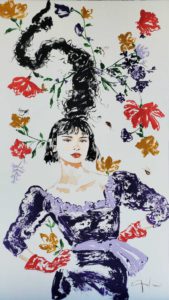 Last year, Carlos' first show with us, he painted A Day in the Garden V. Watch that happening here.
Here are the details about this new show on Saturday, November 19, 2022
3 pm to 8 pm
Live painting at 6 pm
Wine and hors d'oeuvres